The White House is undergoing a mega Home Makeover, and the snaps inside are so fun to see.
Of course, we're not conducting the remodel all the way over here from Arizona. But we're admiring the planning that must have gone into this project of epic proportions.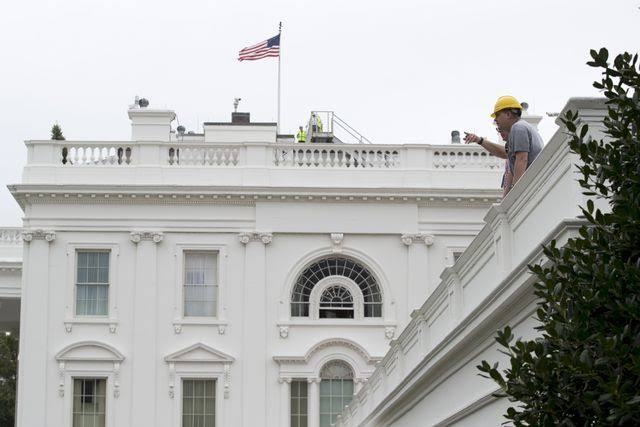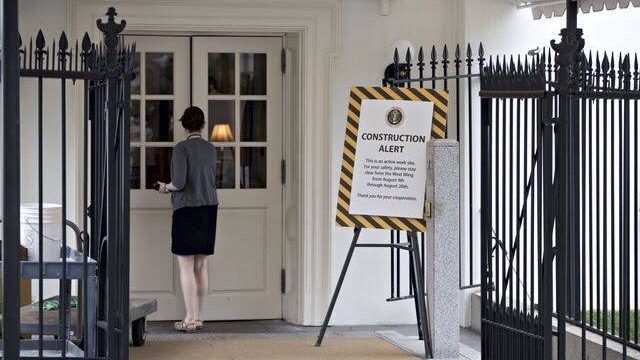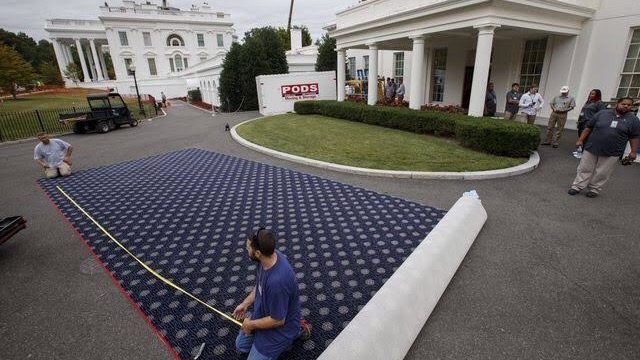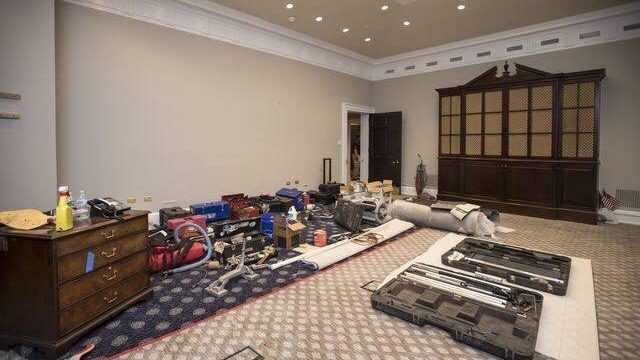 Could you imagine being just a normal crew member today, and the next day working on site at the White House? What a perk of this job!
I hope the remodeling crew realize that they're building history – literally!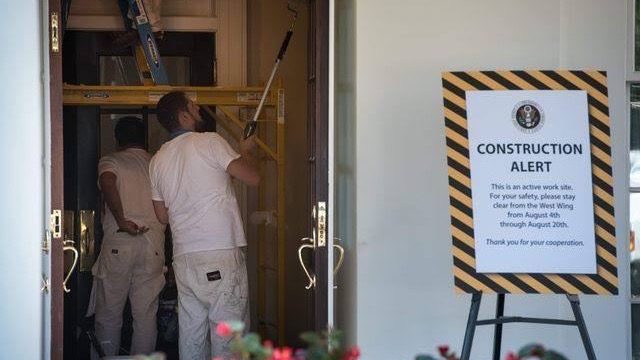 The Oval Office isn't receiving any big updates. Only resurfaced hardwood floors.
But isn't the space striking without the normal rugs and furniture covering up this surface?
Yes! This striking design can make an appearance in the main room of my Arizona room.